RETURN-MASTER 5920 – The workpiece return for efficient material handling
03/22/2019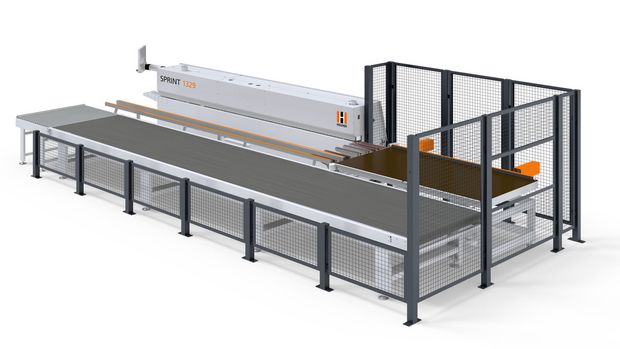 Automation is becoming increasingly important even in smaller workshops, to ensure they remain competitive and operate profitably. The RETURN-MASTER provides a central building block for automated edgebanding, regardless of whether in mass production or lot sizes of one.
Low-maintenance and durability: With its high-quality drives and guides, the RETURN-MASTER is very low-maintenance and extremely durable.
Stable design: In comparison to many rival products, the RETURN-MASTER, with net weight of 2 tons, is characterized by its particularly stable design.
Highest safety standard: The safety package, meeting the latest safety standards, networked with your HOLZ-HER edgebander, guarantees a safe workplace in future too.
One-person operation: The return unit enables efficient one-person operation for higher productivity and maximum flexibility.