The R-EVOLUTION in the High Black Forest region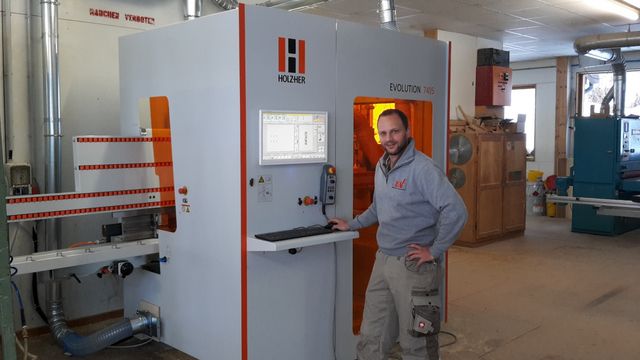 Even in the High Black Forest region HOLZ-HER is represented with its high quality machines. The Villinger Carpentry Shop, located in the southern part of the Black Forest, was founded in 1981. This traditional carpentry shop features state-of-the-art equipment for production to match the specific and individualistic desires and ideas of its customers. It addition to furniture, kitchens and doors, the scope of work also includes built-in cabinets and interior finishing work.
The Junior Partner Benjamin Villinger is convinced of the value of the new HOLZ-HER CNC machining center: "Now we are using a HOLZ-HER EVOLUTION 7405 for our production here in the High Black Forest - this is a true R-EVOLUTION." The carpentry shop's junior partner puts his money on state-of-the-art engineering. The possibility of complete machining is a particular advantage. Use of the 7405 from HOLZ-HER has now made it possible to format the work on all 4 sides. This reduces the cutting work and increases precision.
Optimum machining on all four edges of the work, leaves the carpentry shop with tear-free edges for further processing on the edgebander. This eliminates the need for special machines to drill holes for fittings, anchors and rows of holes, which significantly reduces the work load.
Universal use of the vertical CNC machining center and the virtually unlimited possibilities for machining the work allow the Villinger Carpentry Shop to offer their customers top quality in terms of shape, function and durability.