Beam saw helps get quality RVs on the road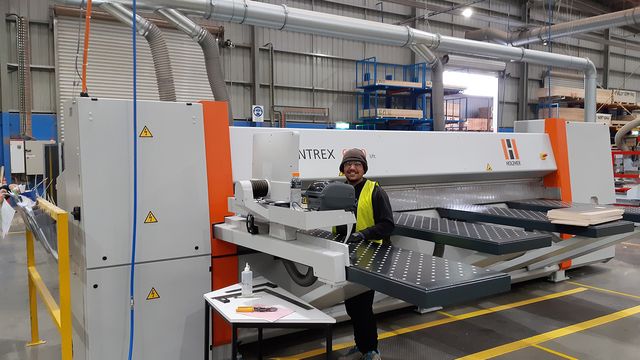 When it comes to providing quality and affordable RVs so that everyone can have their adventure, regardless of the disposable income, Jayco is the Australian standard.
For decades now Jayco RVs have set the benchmark in terms of quality design and precise manufacturing. Jayco RVs have and continue to be the stuff of Australian adventurous holidays, off-road travel and family fun. Since its humble beginnings in 1975 Jayco has built over 180,000 RVs for Australians to enjoy.
Employing over 1,100, Jayco continues as a locally-owned family business. However, behind all this travel and family fun excitement is a sophisticated manufacturing process using the latest design, manufacturing technology and leading edge equipment. [...]
Saw section production manager Daniel Jacob says the Jayco's manufacturing process boasts a substantial bank of machinery and related equipment. This includes a recently acquired Holzher beam saw.
"Our main use for the new Holzher beam saw is to cut cabinet doors. Having this new beam saw has given us both improved efficiencies and increased capacity allowing the growth required to meet the expanding needs of the business." In relation to the acquisition of the new Holzher beam saw, Mr Jacob says the company already had Weinig machinery, but had never before operated any Holzher machinery.
"However, after evaluating our core beam saw needs we went looking for the right solution." [...] "Weinig/Holzher were very responsive, made all of the options very clear and provided technical and performance details, quotes and timelines." [...]
Text and images AWISA Magazine | Extract from AWISA Magazine 37/2018, p. 42-43, Published by the Australian Woodworking Industry Suppliers Association Limited