WEINIG Cube Plus: Are you still planing or are you already CUBEing?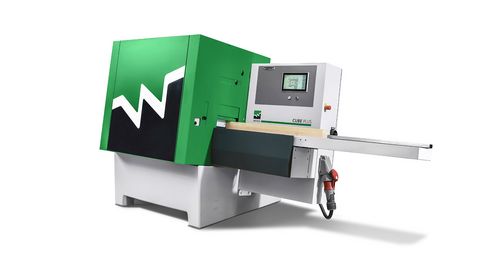 WEINIG has always had a tradition of progress. With the Cube Plus, we are going even further. Four-sided planing has never been so easy. In day-to-day work, you need machinery that is both robust and simple to operate. The Cube Plus delivers precisely this.
Based on an innovative composite material, the Cube Plus operates in accordance with the plug and play principle. Set up, switch on, ready. Thanks to the intuitive, safe operating system, you can start producing from the very first minute - and no complicated training is required. The machine setup is fully automated so that you only need to enter the desired dimensions. Therefore the machine is equipped with a 10" touchscreen.
Sophisticated WEINIG technology ensures efficient performance with small dimensions and optimal process reliability. Thanks to the new design of the EasyLock tools, the noise emission is also reduced significantly. This way, the Cube Plus offers maximum ease of use with a minimum amount of work and represents the perfect machine for four-sided planing.
Prices
x
Different requirements - different prices
The price of a WEINIG machine is just as individual as your requirements are. Therefore, let us discuss briefly what is most important to you – you will then receive our preliminary, non-binding quote.
Personal advice
x
Personal advice – for higher productivity and greater efficiency
Together with your WEINIG expert you will find the ideal machine for your requirements. Simply submit the completed form, and your local WEINIG expert will be happy to discuss all further details with you.
---
WEINIG EasyLock knife change system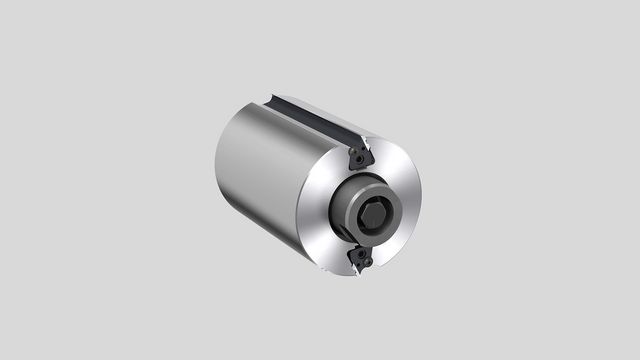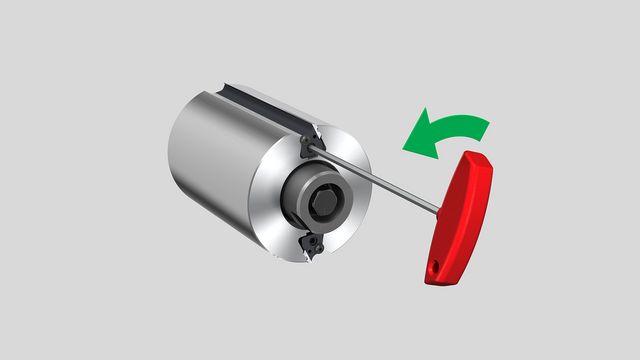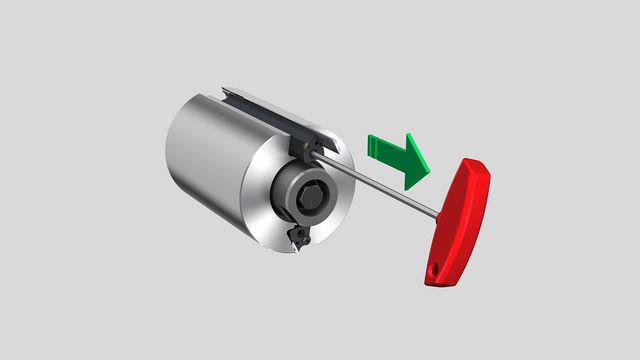 The WEINIG EasyLock system simplifies knife changes. Only the knife itself is changed, while the cutterhead always remains on the shaft, meaning that no adjustments are necessary. This minimizes downtimes and prevents setup errors. You have never changed knives so easily.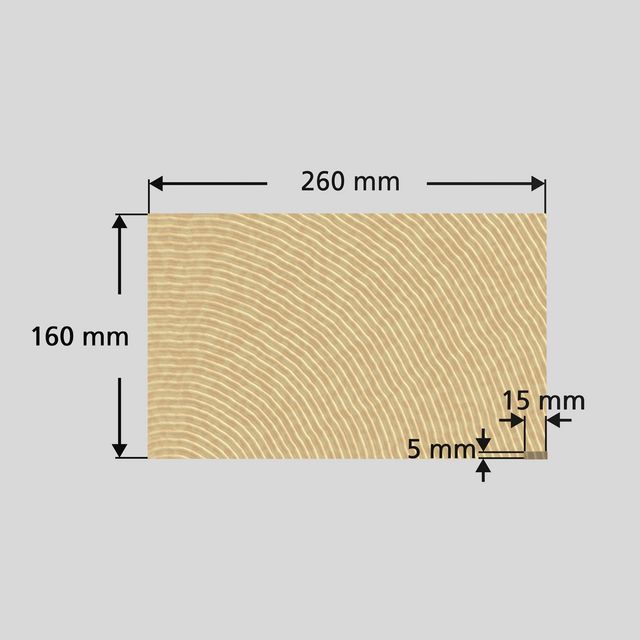 The Cube Plus allows you to plane an enormous range of dimensions – from the small strip to the large beam. You can also use the Cube Plus for even smaller dimensions, with working heights from 5 mm and working widths from 15 mm. In this case, planing is performed in 2 steps to avoid "snipes" and "dips". Firstly, the workpiece is pre-planed with an allowance of 1.5 mm before being planed with the finished dimensions.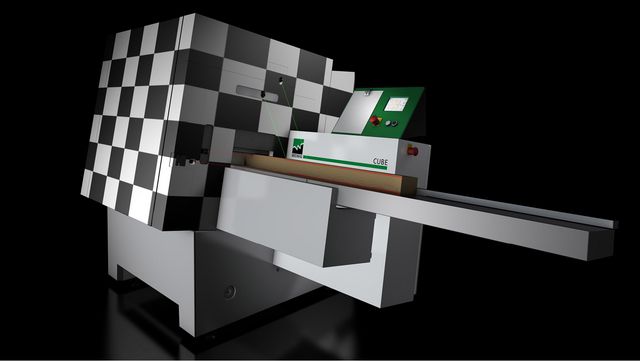 Unique technology calls for unique design. Make the Cube Plus "your" Cube Plus by giving it a customized design. Like nothing you have ever seen before in a workshop!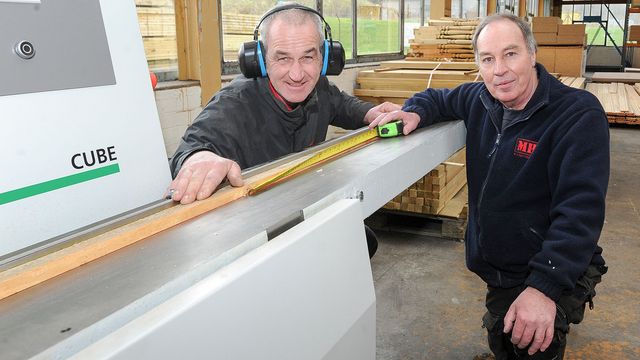 It's magic! This advertising slogan for the four-sided Cube is on the lips of more and more British woodworking professionals. Tweedside Timber are the latest to invest in a "magic Cube".
Tweedside Timber is part of MH Southern & Co. Ltd., a family-run company based in the north of England. And a company laying the foundations for growth. When it came to modernizing the production facilities, greater competitiveness and increased flexibility were at the top of the agenda. As a result, Tweedside Timber opted for WEINIG technology. In addition to two Powermat 1500s, including a tool grinding system, the company acquired a Cube, specifically selecting the compact four-sider following an intensive market comparison. James Southern on his investment plan: "We wanted to be more flexible in order to better adapt to market developments and to respond more quickly." The Cube plays a vital role in this strategic orientation. "Our customers now come to us spontaneously whenever they need rectangular goods," says Manager Richard Dobson of Tweedside Timber.
Regardless of the required dimensions, the company can produce the desired product there and then. Richard Dobson is impressed: "The Cube is a revolutionary machine. It is simple and safe to operate. We do not have to set aside one of our machine operators to get the job done." Malcolm Cuthbertson, Managing Director of Michael Weinig (UK) Ltd., hails from the same area as Tweedside Timber. He is proud that a company from his home region has joined the large ranks of Cube owners. He also intends to take advantage of the extraordinary service offered by the Cube in the near future.
It's Cube time, Sir: The little one is also big in England.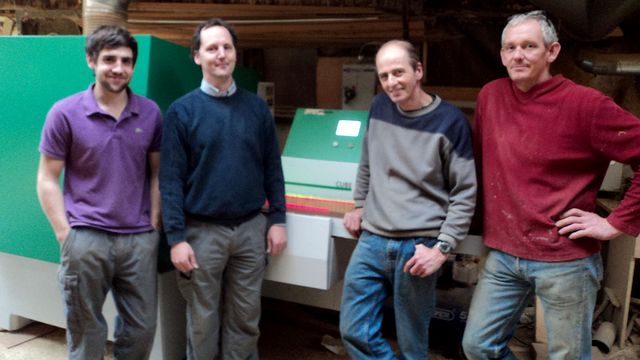 It was the star of the CUBE Days in Abingdon. Now, the first orders for the Cube are flying into the offices of WEINIG UK. First off the mark were P&J Joinery, as we report.

P & J Joinery is a small English firm with three employees. The business provides a complete joinery service for windows, doors, staircases, kitchens and bedroom furniture and is well-placed to satisfy every individual customer requirement. The quality of the personnel and the high levels of flexibility are the keys to their sustained success. Brisk business encouraged company boss Philip Nixey to increase efficiency by investing in the latest production technology.

The firm had been using traditional planers as well as a WEINIG Profimat 22N, which has been in operation to the company's complete satisfaction for 22 years. With its potential, the WEINIG Cube ideally complements the existing operation and opens the door to expand business thanks to its innovative technology.

We opted for WEINIG because, through the Profimat, we have come to appreciate the reliable German technology and rapid service over many years, says Philip Nixey. "The Cube now gives us the additional advantages we need to expand our business." It is simple to operate, faster and more precise. We particularly needed its 260 x 160 mm option and were very impressed with its flexibility and the savings in setup time. In addition, the Cube has a number of practical features, such as the 60 per cent energy saving during extraction, the quick and simple blade change via EasyLock and the safe charging with short pieces."

The Cube has quite simply re-invented planing. It is very fast, highly precise and easier to operate than any planer before. In addition, it features new laser technology for workpiece measurement and dimension setting. The Cube is particularly suitable for smaller operations and those that still perform S4S with standard machines and methods. It does not have to run all day to be profitable since it is highly productive, efficient and attractively priced.

The Cube is compact and ideal in conditions where floor space is in short supply. Where necessary, it can also be easily lifted and re-located with a lift truck. The Cube does not require time-consuming settings and also avoids setup errors thanks to its part recognition technology. The operator also has the additional advantage of being able to set the dimensions while the machine is running. Thanks to WEINIG's simple EasyLock blade change system, auxiliary processing times can also be dramatically reduced.

Philip Nixey: "Since working with the Cube, we have benefited from the reduced auxiliary processing times in a variety of respects. We have become more flexible and productive and the increased capacity has allowed us to take on more orders, which has made us more competitive. We were completely satisfied with the machine installation. Everything has run perfectly smoothly."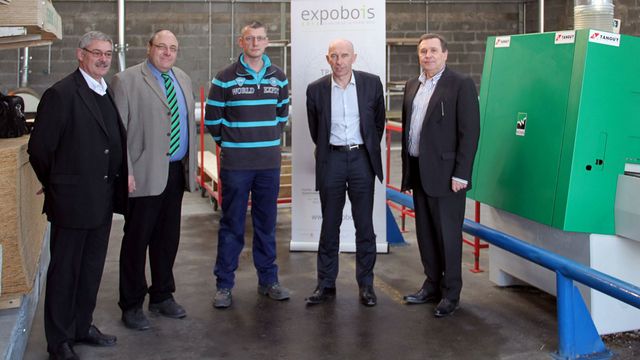 It is not always easy doing everything right. Particularly when your customers are used to it. That is why it is good to have THIS in your corner.
Tanguy Matériaux in Brest, France, provides service with a capital 'S' Every day, tradesmen come to the timber merchant with orders large and small. Sometimes for a cubic meter of mouldings, others for a handful of profiles.
Previously, the planer had to be laboriously tooled and set up in every instance. Those days are over. Now, Tanguy Matériaux has the WEINIG Cube. Managing Director Roland Tanguy is happy: "A brilliant little four-sider with a unique concept". The WEINIG Cube makes planing simpler than ever before. In addition, the compact machine is ten times faster than a jointer and planer. All that is required is to enter the planing width and depth on the touchscreen. "Moulder Preview" allows the operator to make any adjustments and correct chip removal where necessary. This ensures optimal wood recovery even before the workpiece is processed.
Four-sided processing in a single pass then provides a perfect planing result, which was previously often only achieved after post-processing and defect correction. One point is particularly important for Roland Tanguy: "The cube is so simple to use that I can ask almost any available man to operate it," he says. So when customer requests are coming in thick and fast, qualified personnel are always free and can take care of the larger orders.
Planing, quickly and safely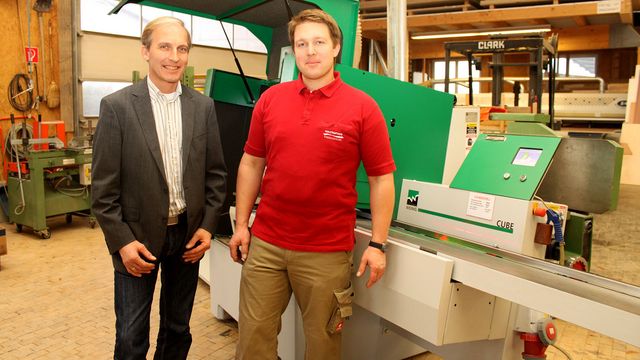 Efficient, simple to operate and safe to handle: Upper Austrian carpenter Holztrattner has acquired a compact, rapid and practical planer in the WEINIG Cube.

Holztrattner is a company with a long-distance effect, one might say. When approaching by car on the highway, you can already see a large sign from some distance away that reads: "Holztrattner. Your master carpenter with ideas." And Herbert Holztrattner certainly has some ideas: Living rooms, bedrooms, kitchens and bathrooms – the carpenter and his team cover the full spectrum of interior fittings. We can even fit out entire houses, says Holztrattner, who founded his company as a one-man operation in 1990.

EXPORT HIT: GARDEN FURNITURE
The 46-year-old, who completed his apprenticeship in cabinet-making, started out primarily with restoration work. The business has since steadily grown to a 12-strong workforce, including son Jürgen – also a trained carpenter – who has worked in the business for years. Restoration work is now just a small part of the workload. In addition to the core business of interior fittings, Holztrattner has also designed and produced its own garden furniture for a number of years. The garden swings produced by the carpenter have proven a real export hit. Holztrattner's first design was actually "only" a birthday present for his wife. However, the resourceful master carpenter has since developed the garden seating with characteristic C-shaped side rails and arm rests, improving the design, and even received a design award in 2003. The model is now sold with great success to Poland and East Frisia.

BY TRADITION: WEINIG
As a carpenter who works with solid wood, Holztrattner also has a planer in the workshop. For 17 years, the Quattromat 18 four-sided planer from WEINIG gave him good service. However, last year, he took the decision to acquire a new machine. Once again, he opted for a WEINIG machine: The Cube, unveiled by the wood machinery manufacturer at the Ligna trade fair in Hanover last year. In addition to the machine's qualities in terms of precision, Holztrattner was particularly impressed by its user-friendliness: "You don't have to adjust anything. The whole machine can be practically operated via a touchscreen. Even our apprentice in his first year can already use it." The planer is delivered ready to plug in, meaning that it can be immediately put into operation once set up. Additional training
was not necessary.

HIGH-TECH PLANING
Now, everybody in the business – including the boss – occasionally uses the Cube, which does S4S in a single pass while also making work easier with a range of additional practical features: The WEINIG EasyLock system allows quick blade changes with little intervention inside the machine. Dimensions can be changed while the machine is operating at the push of a button while the so-called MoulderPreView projects the spindle settings onto the workpiece by laser, allowing further optimization before machining. Herbert Holztrattner has also customized his new Cube visually: The machine exterior proudly bears a prominent company logo and motto. That way, the "master carpenter with ideas" is ever-present both in the factory as well as further afield.

Text and cover picture Thomas Prlic, Tischler Journal
Cube captivates Eichelbrönner joinery
A traditional 'beer mat calculation'* made Werner Eichelbrönner curious. And after a test, he did not want to hand the Cube back. Read more about his experiences.

Werner Eichelbrönner set up his business in Schwanfeld, Lower Franconia in 1999. Despite some difficult times at the outset, the master joiner remained true to his love of high-quality products in solid wood. Today, individuality is highly sought-after, particularly in the joinery's core business of interior fittings. With three master craftsmen in the company, Werner Eichelbrönner places great value on the internal know-how of his team from cutting to assembly. Our customers know that we think pro-actively during projects. That is the way is should stay, underlines the company boss.

*typical German method of making a quick and simple financial calculation.
Crazy about the Cube: Ysewijn explain why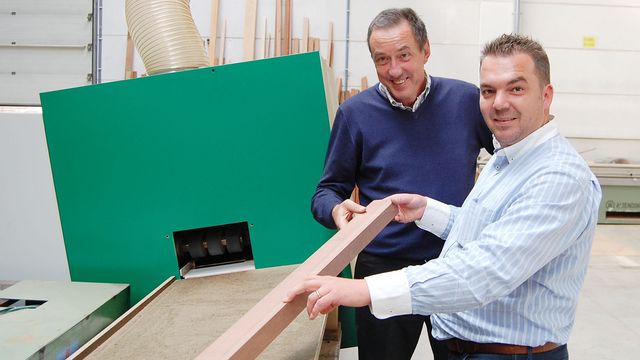 The new Cube is hotly sought-after and the order list long. The four-sided planer offers numerous buying motives that smart sales people can take advantage of. Here, Belgian company Ysewijn explain why they have opted for the WEINIG masterpiece.

Belgian company Ysewijn produces timber windows and all types of interior fittings. Their day-to-day business is characterized by small batch sizes and widely varying dimensions. Up until recently, the company was using a traditional jointer and planer for straightening.
Now, however, the machines are gathering dust like museum pieces. Ysewijn has drawn a line under that era. The future is shaped by the Cube, which is operating pleasantly quietly a few meters further down the factory hall.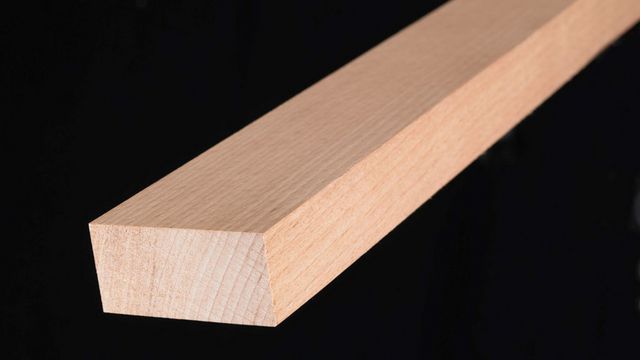 Perfectly right-angled work pieces
Wood is a natural material and that influences the requirements that are involved for processing it. Wood can contain defects, it can be bent or warped. For many applications, therefore, e.g. for furniture, it is essential that the work pieces are planed on all four sides. The key thing here is that the work pieces are accurately straightened and that they have perfect angles after being processed.
This may sound easy, but in many cases it is not, because the production precision of the machine has a significant influence on the quality of the end product. You can always rely on the famous WEINIG quality. WEINIG offers many different solutions, from manual to fully automatic operation and from machines for occasional use to machines in continuous shift operation.