Bundling competencies and strengths: Relocation in the WEINIG Group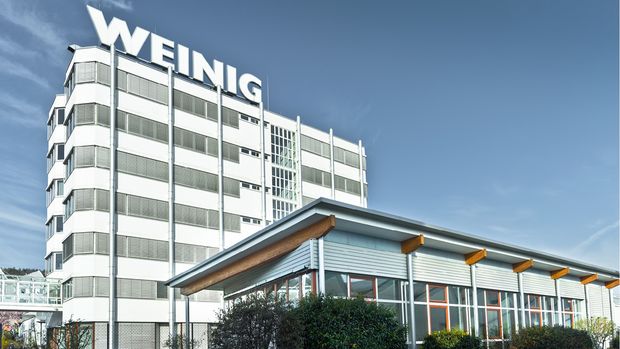 Raimann Holzoptimierung GmbH & Co KG in Freiburg, Germany, a manufacturer of high-performance ripping systems, is an important part of the entire value chain. In order to bundle our competencies in the cut-ting segment, a decision has been made to relocate from Freiburg to WEINIG Dimter in Illertissen. By combining the know-how in the field of length and width cutting, the requirements of our customers can be met even better. With this decision, the future-oriented strategic orientation in the Group is being further advanced.
This reorientation in the cutting segment was accelerated by the Corona crisis. However, the global economy had already cooled down signifi-cantly before the emerging pandemic, which was reflected by a change in customer demand at Raimann. From an economic point of view, relocation offers the opportunity to reduce costs through synergies. At the same time, the bundling of competencies enables a more efficient process design. This tight integration will result in even better delivery relia-bility, increased quality and faster implementation of innovations for cus-tomers.
The changing demand from the markets has also prompted the Group to make this necessary decision. Project business in particular has continued to grow strongly in recent months. The adjustment of the conditions allowing us to conduct project business as a group of companies is essential to ensure that all customers can continue to rely on the accus-tomed high WEINIG quality. Even more efficient production plants, and at prices in line with the market, are direct added value for customers all over the world.
The new location in Illertissen – in the immediate vicinity of WEINIG Dimter – provides the ideal conditions for the reorientation of Raimann Holzoptimierung GmbH & Co KG. In the past financial year, the WEINIG Group acquired the site of the former Butzbach GmbH.
The relocation of a site is always a very extensive and challenging measure. This transition will bring many changes, especially for the em-ployees from Freiburg.
Gregor Baumbusch, CEO of the WEINIG Group, emphasizes in this context that all employees in Freiburg will be offered a job in Illertissen.
"All employees at Raimann have been doing a great job consistently. The entire management team naturally understands Raimann's concerns. However, the relocation to Illertissen offers even better opportunities for the entire group of companies to be able to serve our customers successfully with WEINIG solutions in the long term," Baumbusch continued.
The relocation of the company is due to be completed by the end of the current year. The WEINIG Group will continue to be available with its existing product and service portfolio and all known contacts.