The WEINIG Group invites you to Eurobois 2020
Market-oriented technologies of the WEINIG Group will inspire professional visitors in Lyon
At Eurobois in Lyon from 4 to 7 February 2020, we will show you innovative solutions for your requirements in the areas of solid wood and wooden composites.
At WEINIG the wide range of machines for small businesses will be in focus. From the Cube Plus for simple, four-sided planing to the field of optimization with a selection of flexible and powerful cross-cut and longitudinal circular saws as well as multi-blade saws, technologies will be presented that give you the decisive competitive advantage. HOLZ-HER will show the optimal interaction of the machine inventory; the production of furniture parts by means of innovative nesting CNC machining will receive particular attention.
You can already look forward to exciting discussions and impressive machines and system solutions, and we look forward to your visit.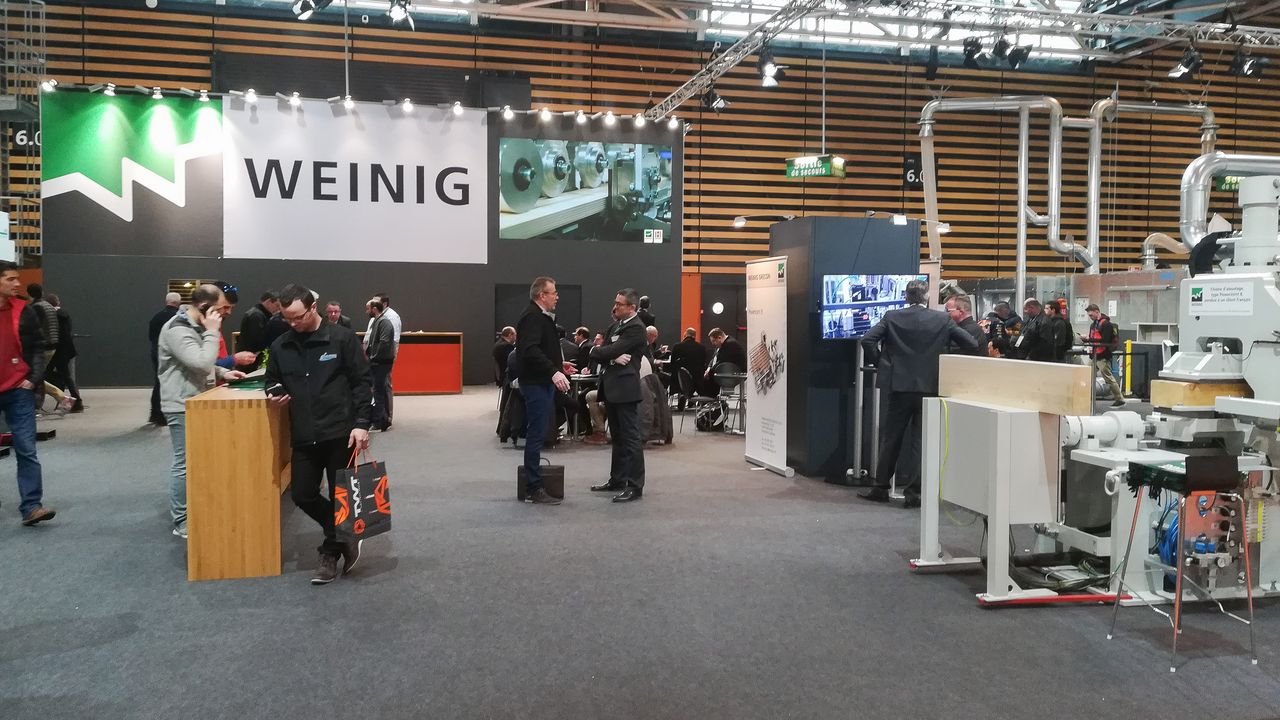 How to register for Eurobois 2020
To register for Eurobois 2020, please fill in the following contact form. You will then receive an e-mail with a link to the website of the trade fair company where you can claim your free ticket. Please follow the instructions there.
Thank you.