Whether width/lengthwise cutting, scanner technology, optimization or gluing presses: WEINIG offers more. Let's take efficiency for example.
The best possible timber yield gives you better profitability in your company. That is something that cannot start soon enough in the production process. Cutting/gluing is the first step in every solid wood process and as such the "foundation" of efficient, modern production.
WEINIG offers a comprehensive portfolio of products and solutions in this area: from fixed or flexible width cutting to high-performance cutting to cross-cutting and gluing presses. Our machines work even more efficiently in combination with our latest scanner technology.
This means that from WEINIG you can obtain everything your need to make your production more efficient and economic from one source. And everything works in perfect harmony.
WEINIG products and solutions for cutting/gluing
References for cutting/gluing
The ProfiPress L II impressed the Geschützten Werkstätte Integrative Betriebe Tirol GmbH with its work safety and simple operation.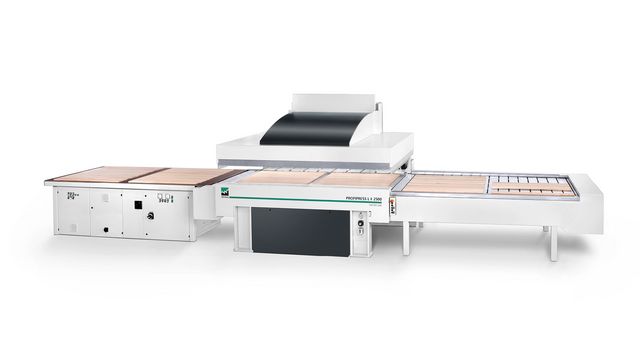 "85% of our employees have a physical limitation, a mental disability or a learning difficulty, therefore it is extremely important to have simple operation!", explains Georg Hechenblaickner, Marketing and Sales Manager of the Geschützten Werkstätte Tirol. "The most important thing for us was to keep the panel production flexible. It was also important to be efficient and to have process reliability, this is possible with the ProfiPress from Dimter!"