Edgebander ACCURA Series: 100% repetition accuracy and multifunctional
Designed to meet the most stringent requirements in terms of quality and flexibility. The ACCURA series stands for complete processing of modern edging and panel materials. Program selection allows the machine to be set up without even opening the hood, so that it is ready for production immediately. The HOLZ-HER ACCURA series sets the highest, professional standards for edgebanding without compromises.
The new ACCURA series was developed by HOLZ-HER for high quality artisans and industrial parts producers. This modular system provides flexible adaptation to customer requirements and future furniture trends. In developing the ACCURA machining units, the focal point was 100% repetition accuracy, fully automatic and flexible conversion and perfect appearance of the parts produced. In addition to the new servo-axes, this is achieved by use of state-of-the-art, play-free mechanical components.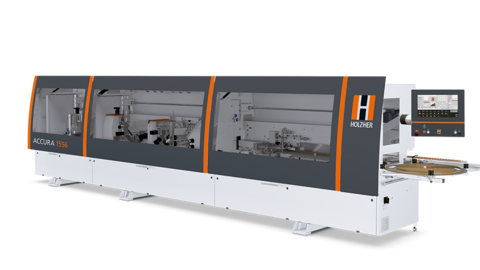 The new top class with superior performance
Waterproof Invisible Joint
Glu Jet automatic
Intuitive Operation with Touch Screen
Detail page ACCURA 1556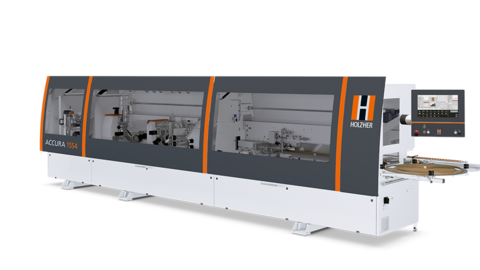 The compact solution in the high end range
Waterproof Invisible Joint
Glu Jet automatic
iTronic for intelligent automation
Integrated Multifunction Cutting Technology
Intuitive Operation with Touch Screen
Detail page ACCURA 1554
---
Here is what the HOLZ-HER ACCURA offers
Workpiece Thickness up to 60 mm
Edge Thickness up to 20 mm