WEINIG rip saws: Strong solutions to make your cutting even more profitable
Width cutting, generally referred to as ripping, combined with longitudinal cutting, represents the first processing stage in all solid wood processing. Thus, it constitutes the foundations of efficient and modern production. Errors in (width) cutting, such as wood losses, missing quantities or excessive stock levels permeate the entire subsequent production process and have a lasting, negative effect on operating results.
Modern and efficient cutting is, therefore, indispensable. WEINIG provides optimal machine concepts to fulfill this requirement. From the small workshop to the fully-automated production line.
Intelligent ripping? No problem with a WEINIG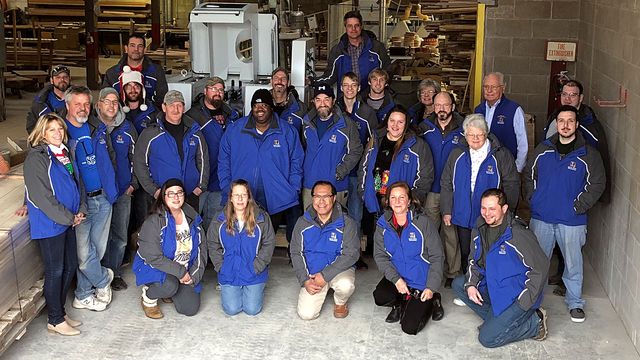 In 1932, brothers John and Rudy took their German grandfather's knowledge of wood as a raw material to Wisconsin. Today, the family business Lange Bros. Woodwork is one of the premier addresses for high-quality interior fittings in the USA.
When it comes to refined and sophisticated finishes, the Lange Bros. Woodwork team can provide the inspiration. The result is impressive reference projects throughout the country. The company has a particularly excellent reputation as a restoration specialist. With a dynamic pair of siblings at the helm, the new generation of the family is currently on a growth trajectory. The company is currently in the process of optimizing and expanding its moulding and cutting operations. This included the acquisition of a rip saw. The chosen model was a VarioRip 310 with infeed automation. Rory Lange explains why the saw had to come from WEINIG: "When we were looking for a rip saw, we were particularly concerned about reliability, quality control and simple operation. The VarioRip 310 has precisely these benefits." He was particularly impressed by the convenient adjustment of ripped widths to meet changing requirements and the laser measuring system that helps the operator to achieve optimal wood yield with minimal waste. Another of his favorite features on the VarioRip 310 is the lineal counter, which automatically stops the machine when a preset production volume is reached. Rudy Lange: "It is exactly innovative technology like this that will allow us toembrace the future."
Photo:
This is what satisfaction looks like: The Lange Bros. Woodwork team
Attack is the best form of defense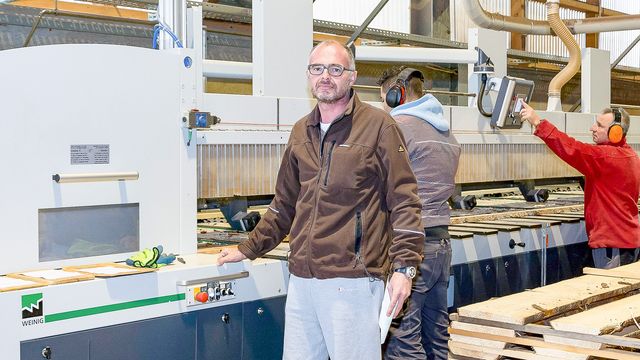 Daniel Schläpfer was recently faced with a few challenges. Fifteen years ago, he was able to offset the slump in revenues in the construction industry with high flexibility and expanded production depth. Now, once more, he has taken forward-looking action.
Competition among Swiss sawmills is fierce. Out of 1,500 sawmills that were active in Switzerland around 15 years ago, just 300 remain. Those who want to survive must be flexible and produce profitably. Since the crisis in the construction sector, Scierie de Cornaux on Lac de Neuchatel near legendary ski resort La-Chaux-de-Fonds in Switzerland has increasingly focused on private orders. Now, a good blend of special orders, such as stair treads, as well as a number of major orders, ensures high capacity utilization.
To ensure that business remains strong in the future, Daniel Schläpfer took the decision to modernize his production operation. It was essential for him that the new saw could be used universally – without elaborate and time-consuming pre-setting when changing from one application to the other. Thus, one year ago, he invested in a WEINIG FlexiRip JrionLine longitudinal circular saw of the latest generation. Combined with a compact mechanization concept, the machine runs daily throughout a nine-hour shift.
The new FlexiRip fulfills the objectives of producing more profitably and achieving higher capacities to the complete satisfaction of the sawmill. "It was the right decision. With the FlexiRip, we have laid the foundations for growth and future-proofing," assessed company boss Daniel Schläpfer.
Photo:
Satisfied with his new cutting solution: Daniel Schläpfer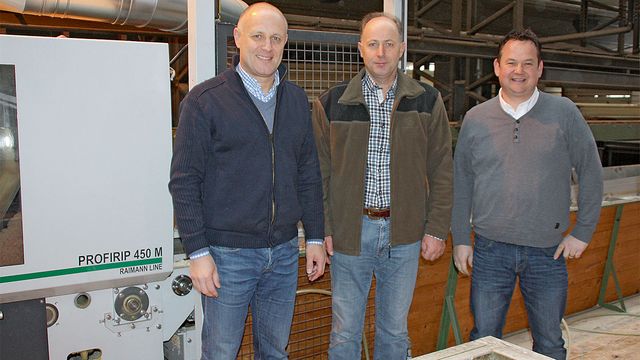 Every innovation must pass an acid test at some stage. The new ProfiPress 450 Speed multi-blade buzz saw was not given a VIP pass at Josef Wyss AG in Büron, Switzerland.
A picture-perfect test scenario: The Wyss sawmill produces glulam lamellae, crate and packaging products as well as construction timber. In 2006, the company also invested in a chipper and circular saw line in addition to its reciprocating saw. The slab timber is cut with an edger. The latter was reaching the end of its service life at Wyss. "Repairs were piling up. We were also not sufficiently flexible with our old system," says Stefan Wyss. "As a satisfied customer, we wanted to give WEINIG the opportunity to test its prototype," he adds. In contrast with other machines with a chain bed on the market, the ProfiRip 450 Speed has a roller feed. This is particularly useful for softwood sawmills such as Josef Wyss AG, for whom throughput capacity is a priority. "The objective was not to achieve higher cutting volume," explains Stefan Wyss.
"The advantage of higher added value was much more important to us." The multiple cutting and processing of different widths ensures better use of the raw material. Furthermore, the top saw shaft achieves higher cutting quality. And there are even more plus points for the new machine: "Previously, cutting on the edger was highly inflexible. With the three-fold blade adjustment, we are completely flexible," says Stefan Wyss. Wyss can also process different panel widths interchangeably without having to adjust the system. Conclusion from the test phase: The new ProfiRip 450 Speed is a robust machine for day-to-day sawmill operations that can also achieve high feed speeds.
Source: Holzkurier
Ready for the future with solid wood panels.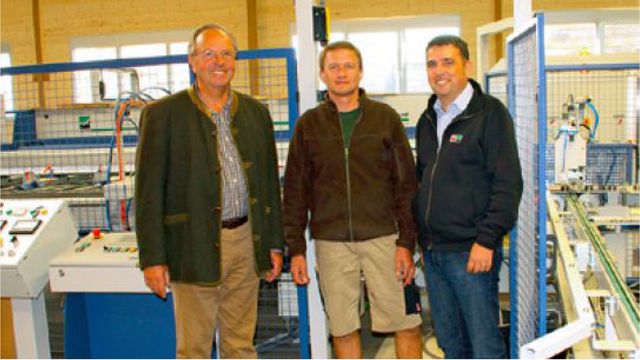 Since 2001 the hardwood sawmill owner Walter Ohnemus has been running a cutting line. In 2011 he dared to take the next step towards further processing: solid wood board production in Kappel-Grafenhausen with the ProfiPress T 3500 from Dimter.