Universal processing with the HOLZ-HER EVOLUTION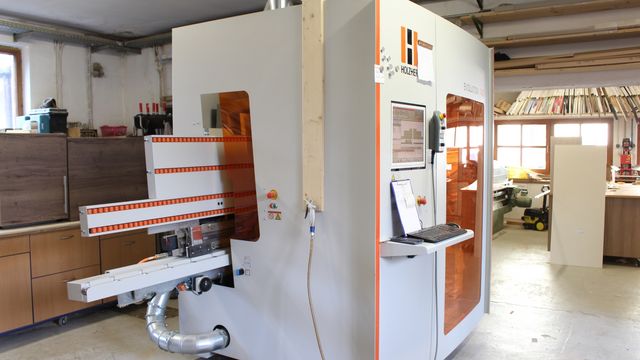 The Endl Cabinetmaking Shop in Winzer is enthusiastic: Their HOLZ-HER EVOLUTION 7405 is the perfect universal machine for processing furniture bodies:
Drilling, cutting and formating made easy!
The proprietor of the company, Roland Endl, knows many reasons why this machine has proven to be an important stanchion for the daily work process since it was purchased in 2014. Particularly the machine's minimum space requirement makes it the best alternative for medium sized shops. He was also convinced by the excellent quality of this easy-to-use machine. An important point, which supports daily business, is also the clamping concept, which does not damage the work, while allowing processing on all sides without any clamps, thus permitting complete circumferential formating, for example complete circles and discs.
In the opinion of the company proprietor the excellent support for questions regarding the application and software is also a positive factor.
Mr. Endl's final conclusion regarding his experience with HOLZ-HER is extremely positive: "The machine is ideal for processing panels - as well as for use with solid wood and our every day business is no longer imaginable without it!"