Meet perfect quality requirements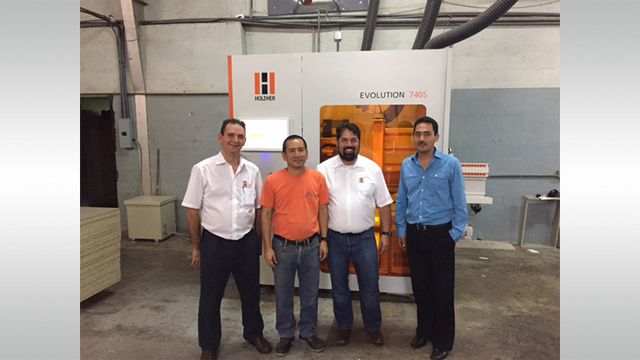 Also in Panama HOLZ-HER machines are used to achieve the best processing results out of wood and panels. Arquitectura Decorativa as part of the group "Empresas Bern" is one of our most prestigious customers in Central America. The production manager Eric states with full of conviction:
"In all our projects, we create conditions and scenarios that are geared towards enabling our customers to enjoy themselves in their home of one's own and enjoy it at any time. Our portfolio includes projects for apartments, commercial and tourist facilities in the city and also with proximity to the beach. All of Empresas Bern's properties are situated in privileged urban areas and are designed to meet the highest quality standards. For more than 3 decades we have established the latest architectural developments as well as attractive interior design and have been able to prove this in more than 135 projects so far.
The trust of our customers is the pillar of our growth. Thanks to them, we can continue our guiding principle: Panama is more valuable every day!
The ever-increasing demands of our customers for perfect quality have prompted us to look for a machine manufacturer of the highest quality. With HOLZ-HER, we have found a partner who is not only known as inventor of the edgebanding machine, and therefore enjoys an excellent reputation. Also in other product ranges, such as CNC and pressure beam saws, the products are of highest quality. We can therefore state, that the growth path that ARDECO has taken is also based on the HOLZ-HER machines. With the new vertical machining center EVOLUTION 7405, we can react very quickly and flexibly to new design requirements. This allows us a tremendous flexibility without which we could be very difficult in today's market environment."