Innovation makes the difference - EVOLUTION is the motor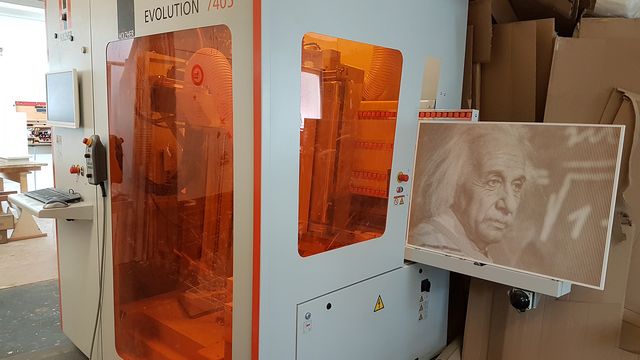 The Stöcklin & Schwab Carpentry Shop was founded in 1960. In addition to production of furniture for interior finishing, the company's fields of activity have also developed to include industrial furnishings and exhibition stand construction. Moreover the carpentry shop also produces furnishings for aircraft using special light-weight material and, in the meantime, thanks to their proximity to the Basel airport, are a certified supplier for equipping private aircraft with high quality furnishings.
The company is also dedicated to sound environmental policies and, since 1996 has reduced its use of fossil fuels to zero using state-of-the-art heating technology to process and produce heat from its own wood remnants.
The Stöcklin & Schwab Carpentry Shop is very committed, placing high social demands on the company itself. This is evidenced by their membership in a variety of associations. The carpentry shop is committed to a variety of local projects, having begun a cooperative educational project with the local junior high school. Within the scope of this educational cooperation, the carpentry shop sponsors project days at the junior high. Moreover, for over 10 years they have participated in the Germany-wide Girls Day, encouraging girls to consider occupations in typical masculine domains such as carpentry. In 2015, the carpentry shop sponsored a musical performed by the local high school, helping students to plan and build a complex stage set.
Proprietor Michael Schwab considers innovation to be a decisive, differentiating feature for increasing customer loyalty. The objective of the carpentry shop has always been to provide customers with products to meet the desired quality criteria at all times. And they plan to continue to satisfy customers with top quality products in the future.
For this reason proprietor Michael Schwab decided to invest in an EVOLUTION 7405 vertical CNC machining center from HOLZ-HER. The EVOLUTION 7405 offers complete CNC machining in compact format. Workpieces can be machined on all four edges without reclamping. The carpentry shop produces large orders in the field of wall cabinets and built-in cabinets of all types on the EVOLUTION. Moreover they use the Pic2Plate software very successfully. This allows light-reflex engraving with a relief effect for unique visual and tactile works of art. It offers a wide variety of applications on various panel materials, such as engraving for interior design in business and residential rooms, staircases and store furnishings.