Spring Release Version 21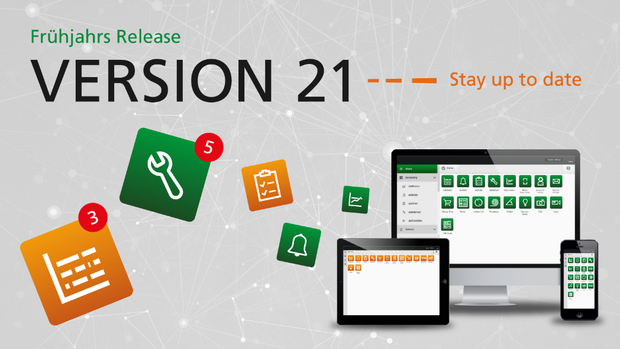 Stay up to date - always and everywhere. This is the motto under which we are releasing our spring version 21 of the App Suite. Stay always and everywhere informed about important events of your machines with our new feature viaNotifications. What you can now use with the new version:
viaNotifications
#Configurable push and/or email notifications for your machines
#Support for all viaCockpit functions
#Support for browser version and mobile app e.g. order is completed, machine malfunction x minutes reached, maintenance exceeded, ...
More improvements await you
#Today button for automatic time selection in all viaCockpit functions
#Favorites for maintenance in viaMaintain as well as operation/condition & sensor data in viaCondition
#Improved performance
As of today, our new version is available for all devices. For mobile devices, please install the latest update from the Google Play Store or Apple App Store to use the new features. The browser version is up to date without any action on your part.
If you have any further ideas or feedback, please send your message to digital@weinig.com or via our "App Feedback" contact form. We look forward to hearing from you!