CNC machining centres Conturex Vario S & L: The powerhouse for dynamics and throughput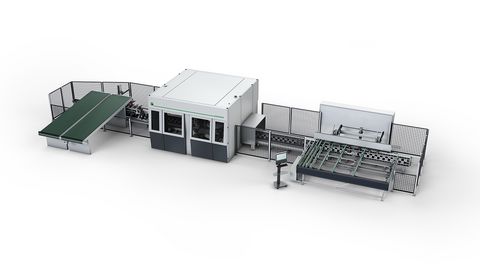 The WEINIG Conturex is one of the most flexible and high-output CNC processing centers owned by window manufacturers worldwide.
Thanks to the new combination of variable single clamping tables, the system will be fully compatible with double parts. This means a significant minimization of tool changing times. At the same time, the load on the entire system is significantly less. The required flexibility of current window and door systems was also taken into account in process optimization.
These days, the window and furniture production market is characterized by challenging custom solutions. But if high throughput is also required, then Conturex Vario S is the answer. One particularly special feature of this fully automated WEINIG powerhouse is the PowerGrip Motion 2D/3D folding clamping system. It provides significantly more flexibility, especially when producing narrow profile systems and round arches, as well as when doing partial milling for system construction.
WEINIG CAM, WEINIG SIM and WEINIG Solid WF are the perfect software modules for programming, simulating and monitoring workpieces. The fact that the Conturex Vario S allows direct part transfer guarantees the highest workpiece quality. The new working width of up to 330 mm means that everything is covered, even for future products. Thanks to the 4-table process, output is significantly increased, especially for short parts. A 2 x 24-slot pick-up holder and an external magazine with 90 slots are available in the tool area. The machine's enormous productivity is enhanced by the fact that even the smallest batch sizes can be processed with no set-up time. The new machine housing with improved visibility and accessibility, ensuring improved safety and ergonomic operation for machine operators, is also a highlight.
Prices
x
Different requirements - different prices
The price of a WEINIG machine is just as individual as your requirements are. Therefore, let us discuss briefly what is most important to you – you will then receive our preliminary, non-binding quote.
Personal advice
x
Personal advice – for higher productivity and greater efficiency
Together with your WEINIG expert you will find the ideal machine for your requirements. Simply submit the completed form, and your local WEINIG expert will be happy to discuss all further details with you.
---
The WEINIG Conturex series offers you
Processing without processing times even for small lot sizes
Automation enables less manpower in production
Maximum flexibility as a result of the large tool magazine
Thinking in new dimensions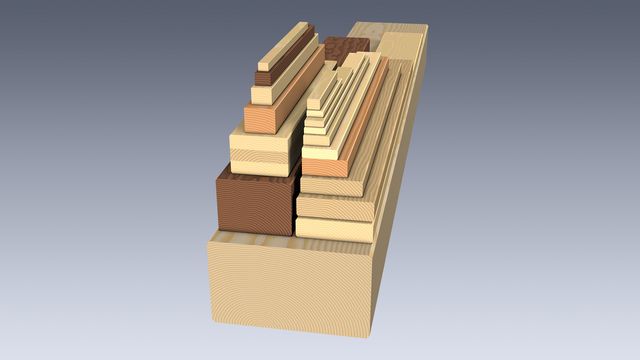 With the new PowerGrip Motion 2D/3D clamping table, part dimensions up to 330 mm wide and even the smallest part dimensions can be securely clamped and machined. This means that you are ideally equipped for the future with increasing dimensional diversity and sophisticated profiling.
Smart software solutions with Weinig CAM and Weinig SIM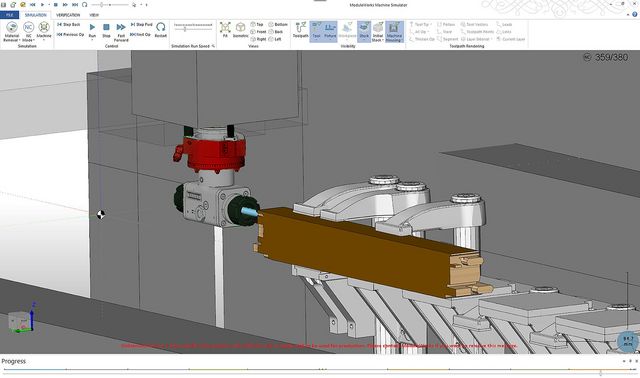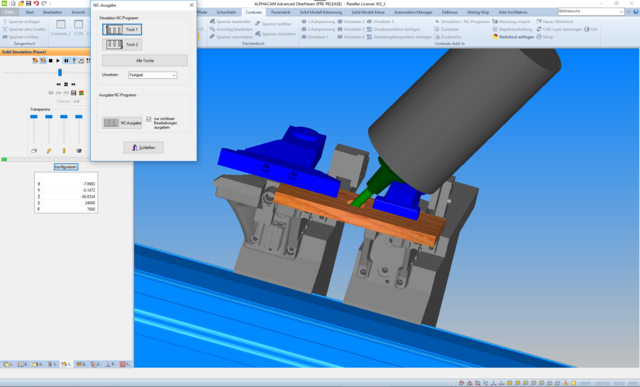 An open interface to all common industry software solutions combined with Weinig CAM provides the optimal programming platform for individual parts. Parametric special parts, conservatory constructions, door leaves and special window shapes can be programmed in no time at all through the simple use of macros. The programs can be simulated subsequently with Weinig SIM, which increases operating safety enormously.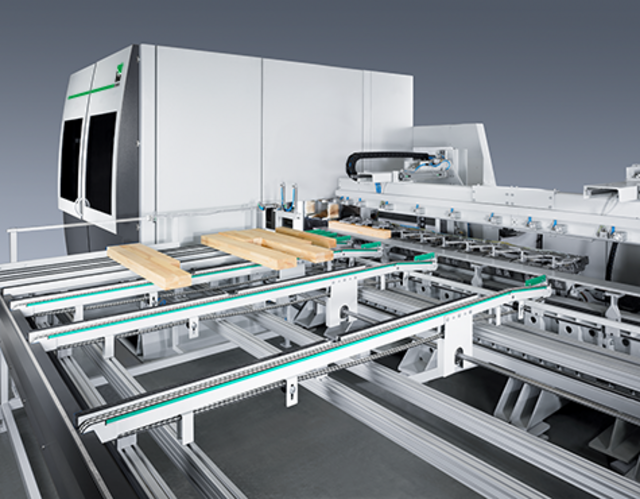 Even in the standard version, the Conturex Vario S can work automatically for at least 30 minutes. Depending on the automation variant, this period can be increased significantly for additional production during breaks or for extending shifts. This means that the operator only has to spend about 20% of his time with the machine. For the majority of the time, he can address other tasks in the production process.
New design, increased convenience and safety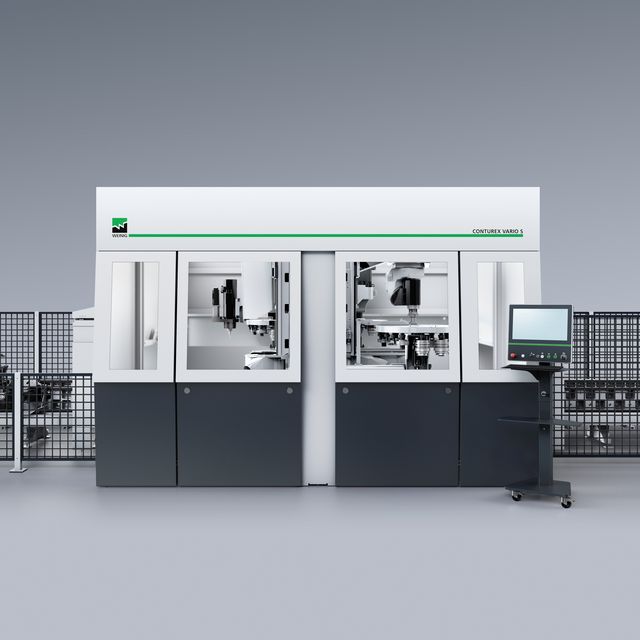 Ergonomics and efficiency in maintenance have the highest priority. The new machine cabin improves accessibility for maintenance and increases safety at work enormously. Clear glass panes guarantee optimum visibility into the machine so that you can conveniently monitor the production process at any time.
Main spindle with 3 or 4-axis technology (optional)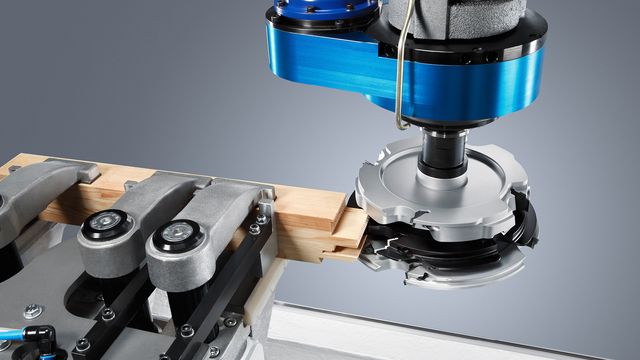 With the 30 kW main spindle you achieve a significant time-savings combined with higher productivity. Due to the high on-demand power, profiles can be made in just one processing step. In addition, the air-cooled main spindles are virtually maintenance-free and thus guarantee high machine availability. The motor is indirectly driven for full protection even in critical situations.
Brochures
Simple, fast and sustainable: more details in a downloadable PDF document.
Download brochure
---