"I never want to handle another workpiece manually"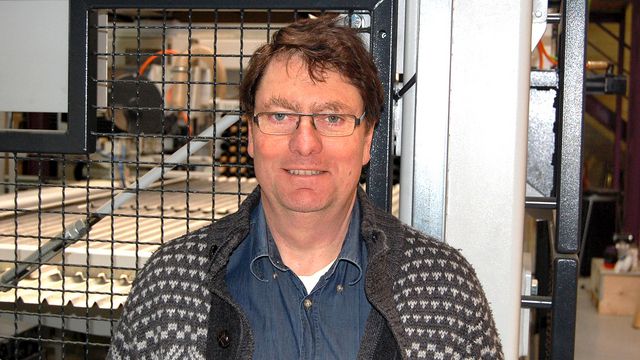 Optimal automation is the stated objective of French window manufacturer Bader. Managing Director Patrick Kaltenbacher had correspondingly clear visions for his new production equipment.
As a qualified mechanical engineer, competitive quality and cost reduction are priorities for Patrick Kaltenbacher. Since taking the helm of the company in 2002, he has had one particular objective – unstaffed production. "I will be happy when we never have to handle another workpiece," says Patrick Kaltenbacher.
At the Messe Basel trade fair, he came across the WEINIG Conturex CNC processing center. Complete processing with milling, drilling and profiling of external notches in a single pass came very close to his vision of perfect production. However, he also wanted to incorporate warehouse logistics into the process. The WEINIG technicians configured the a portal charging system with vacuum suction for the Bader workshop. The systems takes the raw scantling from the stack and feeds it to the infeed mechanization of the cross-cut saw. A further request was the integration of glazing bead production into the overall process. This is where the innovative WEINIG glazing bead management came in. The WEINIG Powermat not only processes the scantlings on four sides, it also profiles the glazing beads with ship laps in the same throughfeed. The beads, which are sorted in a special carriage, can then be fed back into the remaining production process in a sorted condition.
The third highlight of the system is the tool cleaning. Tools are fed into the cleaning bath automatically to build-up of debris. This means system downtime. The system has only been running for a matter of months. However, Patrick Kaltenbacher is already full of praise. "It is the system I have wished for."