Moving towards Industry 4.0: Digitization with sound judgment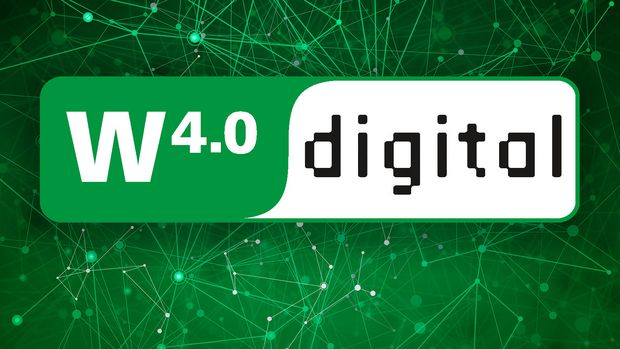 The key megatrend in the wood sector is Industry 4.0. However, digitization for its own sake does not guarantee success. You have only made the right investment decision if it gives you a competitive advantage. Your solution should make you more efficient and facilitate resource-saving planning, production and maintenance. Intelligent networking can provide crucial support in this regard. However, it is essential to engage the person handling the system. WEINIG systems are user-friendly and channel the flood of data. Our technologies provide you with the right information at the right time, regardless of the size of your company.
W4.0 digital: The future is here
Optimization of process sequences is decisive when it comes to digitizing your production. WEINIG standard W4.0 digital has been developed precisely for this purpose. In System Plus, we offer a solution for the perfectly organized working environment. System Plus links all process stages from the idea to the finished profile.
WEINIG Solid Woodwork Flow (solid WF) also guarantees significant improvements in efficiency. All standard sector software can be seamlessly connected via master computer control. Profiling, cutting and automation from WEINIG, combined with the Conturex centerpiece, create a highly-efficient production cell for windows, doors, conservatories and furniture.
Millvision and Envision use WEINIG and HOLZ-HER technology to link all processes from the incoming order via cutting to the finished product. For smaller operations, the "smart workshop" from HOLZ-HER is ideal. The intelligent connection of a pressure beam saw or nesting machines to an automated panel store ensures optimal utilization and increases productivity. In pallet and crate production, the WEINIG OptiPal production program guarantees intelligent cutting list creation. Monitoring and predictive maintenance are always possible with WEINIG, regardless of your location. The integrated live window in the WEINIG Service App keeps you updated of your machine status on your smartphone at all times. Systems such as the newly developed WEINIG spindle monitoring also create a high level of transparency.
Networked production places high demands on operating personnel. This is why WEINIG aims for simplification. Examples include setup aids such as SmartTouch, the OptiCom/Plus standard user interface and monitoring sensors in WEINIG machines.
Your WEINIG expert will be happy to configure the perfect complete system with you. The unique, modular complete offering from the WEINIG Group ensures that it will be a solution with maximum customer benefit.