Theme Days at WEINIG DIMTER in Illertissen / 8 and 9 November 2017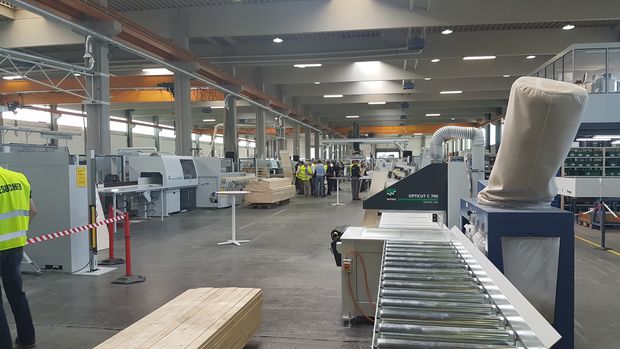 Thousands of valuable goods are transported around the world every day. To get them safely from A to B, packaging concepts are becoming increasingly important to the distributor. To produce packaging materials efficiently, suitable manufacturing machines and a precise production planning system is essential.
WEINIG DIMTER is specialized in cross-cut saws and gluing presses for solid wood processing. HOLZ-HER is your competent specialist for stationary panel processing.
During the WEINIG DIMTER Packaging Days we will present everything around the manufacturing of wooden packaging products and pallets. You will be able to listen to experts and you will see how lengths and widths are cut and how cutting processes are optimized – all for your perfect packaging.
Exclusively for you, we are going to offer a guided visit to the running production of our customer Tricor Packaging & Logistics AG.
We cordially invite you to join our Packaging Days on 8 and 9 November 2017 in Illertissen, where we would like to show you exciting new options on productive packaging manufacturing for your business.