Mindsphere: Even more power for W4.0 digital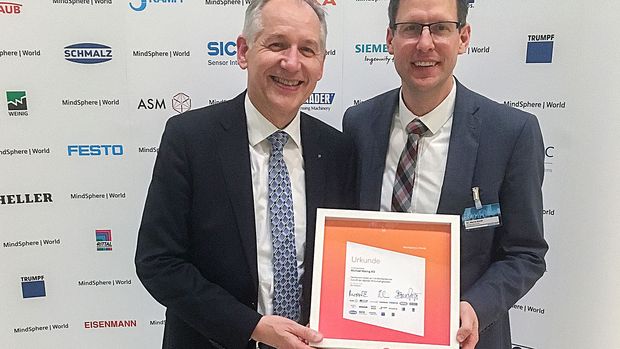 MindSphere World is a high-caliber user organization under the leadership of Siemens AG in which members come together to develop the cloud-based Siemens IoT operating system, which will play a leading role in the world market going forward. Another objective of the partnership is to support individual companies in developing their own solutions based upon the platform. The synergies between the various members are also expected to provide valuable insights.
What will MindSphere bring?
MindSphere guarantees manufacturer-independent connection of machines, applications and apps during secure data communication. This opens up particularly interesting prospects for innovative service offerings. Under the unified platform, WEINIG will continue to develop and optimize its own digital standard W 4.0 for the benefit of customers. CEO Wolfgang Pöschl: "Cloud solutions are now a decisive factor in business. The digital platform will open up a powerful data store on the network for us, which will form the basis for a new standard in networking, forward-looking services and the application of production technology."
Complete digital scenario in the MindSphere suite
Holz-Handwerk / fensterbau frontale in Nuremberg will be the first trade fair where we will introduce the major topic of MindSphere to the public. In a special "MindSphere suite", we will present the objectives of the new platform and show you its potential for you as a customer. Naturally, the WEINIG W4.0 digital standard will play a central role. The "MindSphere suite" will offer you in-depth information on the current status and future development of W4.0 digital. Please also read the article "WEINIG standard continues to set benchmarks" in this Newsletter.
Photo:
Sense of departure: Weinig CEO Wolfgang Pöschl (left) and Dr. Mario Kordt, who represents Weinig on the advisory board, present the MindSphere World membership certificate