Production control from the office is the future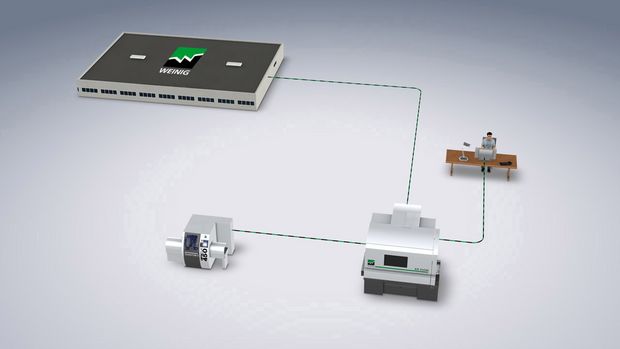 In cutting, the WEINIG W4.0 Digital standard enables communication with the multi-blade buzz saws VarioRip, ProfiRip 340/450, KR610 as well as the longitudinal circular saw FlexiRip and the cross-cut saws from the OptiCut series. The saws are connected from the office PC via CSV files.
The cutting lists/commissions can be processed directly by the electronic control units ProfiCut Direct / OptiCom Pro. It is also possible to export files from the control units. In this way, real-time statistics, quantities, running metres, etc. can be queried from the office at any time. The WEINIG Machine Monitor provides you with a convenient evaluation of your machine data.
With the aid of the piece number monitoring, only the amount of wood on the optimizing buzz saw that is needed for the current commission is cut to size. The standard interface of W4.0 Digital allows cutting lists to be entered centrally at the OptiCom control of the OptiCom cross-cut saw and to be automatically transferred to the ProfiCut Direct electronic control unit of the ProfiRip multi-blade buzz saw. A VPN connection for services is also possible, of course.