Prick up your ears to the production world of tomorrow: The WEINIG lecture series creates new insights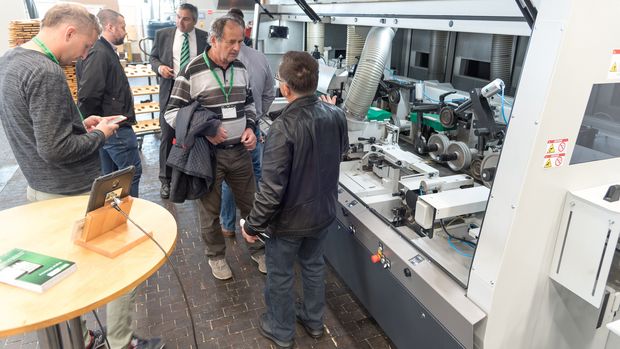 Top-class lectures are the icing on the cake of InTech's diverse program. In the multimedia room you not only learn how to prepare your company for the future. You can also exchange ideas with the speakers and share your own individual focal points in the discussion. And this is what the lecture program looks like:
Tuesday, 16 October, 11.30 to 12.30 hrs:
"Selected topics on building with cross laminated timber"
Univ.-Prof. Dipl.-Ing. Dr. techn.
Gerhard Schickhofer
TU Graz – Institute of Timber Engineering and Wood Technology
Presenter: Dr. Otto Leible
Managing Director WEINIG Concept GmbH
The focal points:
Utilization of engineered wood in modern architecture / design
Modern timber construction and its future possibilities
Latest developments in CLT standardization
Wednesday, 17 October, 11.30 to 12.30 hrs:
"Machine monitoring in small shops – practical experience report"
Maximilian Wehrle
Master of Engineering (M.Eng.)
Managing Director Max Wehrle Fensterbau GmbH
Presenter: Jochen Ganz,
Managing Director WEINIG Automation & Digital Business
The focal points:
Overview of the functionality of the machine monitor
How is machine monitoring used in practice?
What are the advantages and benefits of monitoring?
Thursday, 18 October, 11.30 to 12.30 hrs:
"Value creation in the future - opportunities and examples"
Dipl.-Ing. Martin Schleef
Head of business unit Machinery and Equipment Industry
Fraunhofer Institute for Manufacturing Engineering and Automation IPA
Presenter: Oliver Kunzweiler
WEINIG Head of Marketing, Product Management
The focal points:
Overview of the main stages of digitization and automation
Overview of the current global situation
What companies should pay attention to (open questions incl. examples).
What already exists, and what can individual companies use? Examples from industrial practice.
Lectures on all three topics will be held in German.