WEINIG very pleased with HOLZ-HANDWERK 2022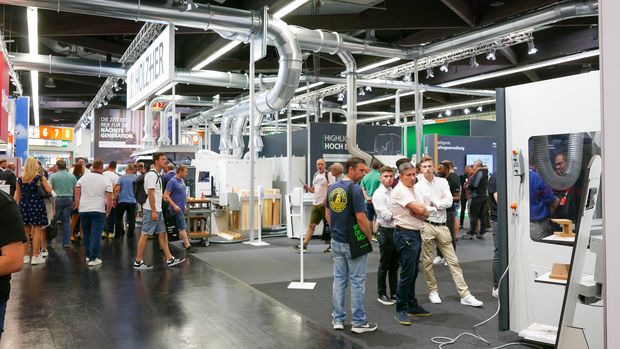 The WEINIG Group, which had expressly committed itself to the Holz-Handwerk trade fair long before it started, was represented in full size. A large selection of the product portfolio was shown on 1,600 sqm. The focus was not only on the machines, but also on the software and service offerings of the machine manufacturer from Tauberbischofsheim. The solutions in the field of planers and moulders as well as in CNC and window processing were of particular interest to the visitors. WEINIG's global innovation in the CNC sector, the Vario MC 50, which was presented for the first time at Holz-Handwerk, did not make its way home to the headquarters in Tauberbischofsheim after the trade fair. It caused so much excitement at the trade fair that it was sold directly at the stand!
What is emphasized everywhere is also confirmed by the WEINIG Group: although this year's trade fair duo of Holz-Handwerk and Fensterbau Frontale only managed to attract a third of the usual number of visitors (around 28,000 compared to 110,000 in 2018), this slump was hardly reflected in the results. The WEINIG experts held well over 1,000 qualified discussions with current and potential customers and partners. Just five minutes after the gates had opened to the public, the WEINIG stand was full and did not empty again until the evening. The long-established company considers the trade fair a complete success and sees it as confirmation that innovative solutions are always convincing – even under unusual conditions.