WEINIG CNC processing center: the right solution for every application.
For trade or industry - our large portfolio of processing units, mechanization options and software solutions for windows, doors, furniture or individual part production means that we can meet all your needs.

Individually designed windows, special dimensions, smallest batches - this is now a reality in terms of window construction. Efficient production is no longer a feasible using conventional production methods.

WEINIG can offer the perfect solution for these requirements with the Conturex profiling center: production of individual frames. In one run individual sashes and individual frames are processed completely. This means cutting to length, removing glazing beads, tenoning, mortising, longitudinal profiling and milling down glued sashes without changing tools. This allows you to produce a batch size of 1 economically.
WEINIG products and solutions for windows/CNC technology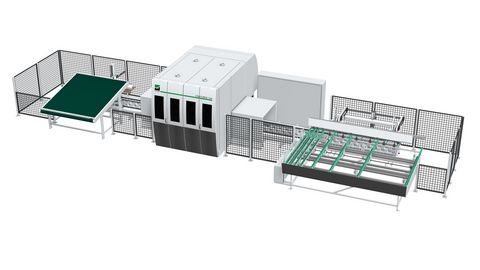 Profiling series for trade and industry
Complete processing in one clamping process
Processing without processing times even for small lot sizes
Automation enables less manpower in production
Maximum flexibility as a result of the large tool magazine
Energy feedback modules means savings in energy
Detail page Conturex processing center