An enthusiast for the kitchen industry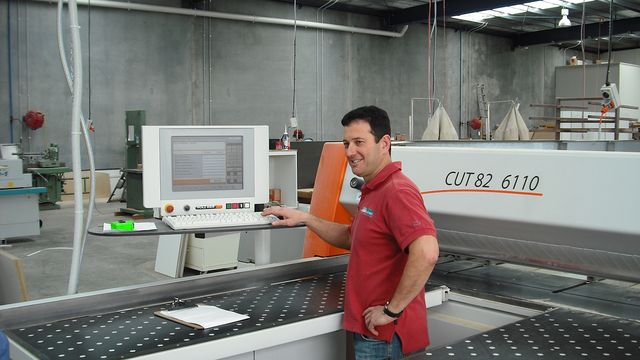 Alvaro Del Gallo is a cabinetmaking tradesman who has achieved many accolades, including apprentice of the year in 1982. In 1985, with his enthusiasm for the kitchen industry, he started his own business, Breakwater Kitchens, in a factory of approximately 200 square metres near Geelong.
Breakwater Kitchens is a thriving business that outgrew its original premises. In 2009 a purpose built factory of 1000 square metres, in Leather Street, Breakwater, was invested in together with additional new plant and equipment.
He quickly realized that he had to make his production more efficient.
The selection of the Holz-Her Beam Saw was made soon after AWISA 2008, "It had all the features that we were looking for in a beam saw, ease of use, quality of the cut and accuracy. I was able to use the machine at AWISA, it was simple to use and it felt strong. Furthermore having a Holz-Her edgebander for many years, gave me confidence in the brand. I also had discussions with many people and Holz-Her was recognised as a great beam saw." [...]
Text and images AWISA | Extract from AWISA The Magazine 09/2011, p. 51, Published by the Australian Woodworking Industry Suppliers Association Limited