State-of-the-art machine engineering for Swiss precision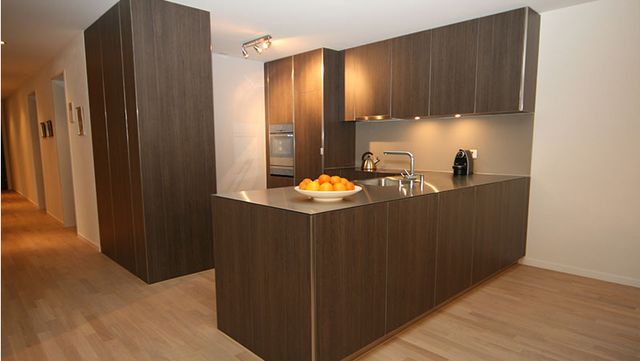 The Swiss company Bürgisser AG is an innovative enterprise with a long tradition. They specialize in custom planned, high quality kitchen furnishings. In addition, customers also receive comprehensive service and quality products from the carpentry and cabinet making shop.
Christof Bürgisser: "Our customers expect above-average quality from us, meaning that all components have to come from the CNC machines with reliable accuracy and high quality." This is the reason Bürgisser AG chose the performance package with HSK collet chucks and 6-fold tool changer. This ensures that their EVOLUTION is an extremely versatile, true CNC machining center - also for milling channels, facing, carving, etc.
Manfred Bürgisser: "As first time CNC users, we were enthusiastic about the versatility and simple macro programming of the CAMPUS/NCHops software supplied with the machine."