New generation of machines from HOLZ-HER with 100% repetition accuracy
05/11/2015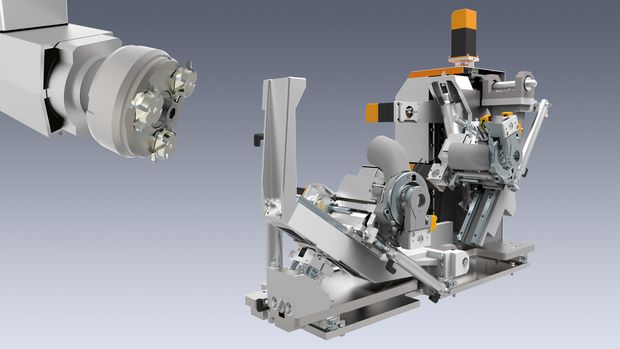 Starting with the cutter unit, the shaping cutter unit and radius scraper, right up to the completely new flat scraper and grooving unit, these attachment units were developed with the target of 100% repetition accuracy.
The trend to flexible production with increasingly smaller lot sizes is uninterrupted. Here priority was placed on 100% repetition accuracy even with frequent conversion.
All function units must satisfy maximum requirements to obtain the same precise results repeatedly at high processing rates.
Among other things HOLZ-HER incorporates a fully digital NC servo-technology for the positioning drives with an accuracy of 5/1,000 mm on the new units. New features include a clearance-free mechanism to virtually eliminate inaccuracies resulting from mechanical spindle play. Naturally the attachments are distinguished by a solid design with high precision linear guides and an intelligent, fully automatic pneumatic control. Further optimization was implemented in terms of the high gloss trend using special chemical finishes for the sensing rollers and special "soft touch" features. All attachments are equipped with shock-absorbing bearings suitable for high speed operation up to 25 m/min. in continuous operation. Finally all HOLZ-HER attachments include jet nozzles for blowing off chips in front of the sensing area to guarantee continuous, uniform top quality. Cutting, shaping and radius scraping are also optional features with continuous and fully automatic multi-function equipment consisting of 4 different profiles.