New Multi-Function Tool Technology for HOLZ-HER Edgebanders
05/11/2015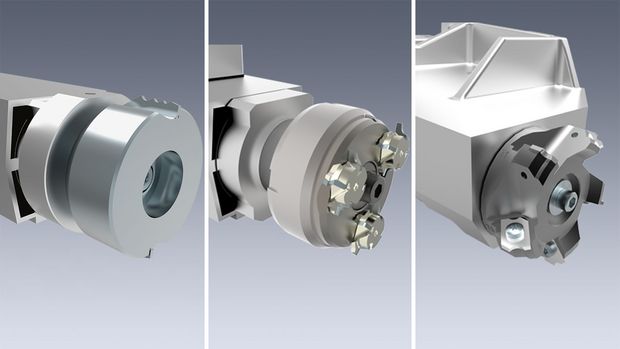 The multi-function package allows profiles to be changed at the touch of a button without even opening the machine hood. The multi-function tools are installed on the newly developed HOLZ-HER units with clearance-free mechanism as well as the latest generation of fully digital NC servo-technology with positioning accuracy of 5/1,000 mm. All totaled 20 of these axes provide for complete automation on the three attachment units.
This allows profile conversions with various radiuses, bevels or flushing cutting without setup work, for fast and profitable work.
The cutter unit has a multiple stage diamond tool with flush cutter for up to 8 mm as well as 3 different radiuses and 45° bevel.
The intelligent diamond turret tool has three different profiles. This patented tool from the Leitz company will be introduced at this year's Ligna New Equipment Forum by Leitz under the name "quattroForm".
Finally it is possible to attach the multi-function radius scraper unit with fully automatic 5-fold revolving tool magazine allowing use of five different standard HW scraping tools.
Our HOLZ-HER SPRINT sets the highest standards for uncompromising edgebanding.